Main content starts here, tab to start navigating
Eat with us!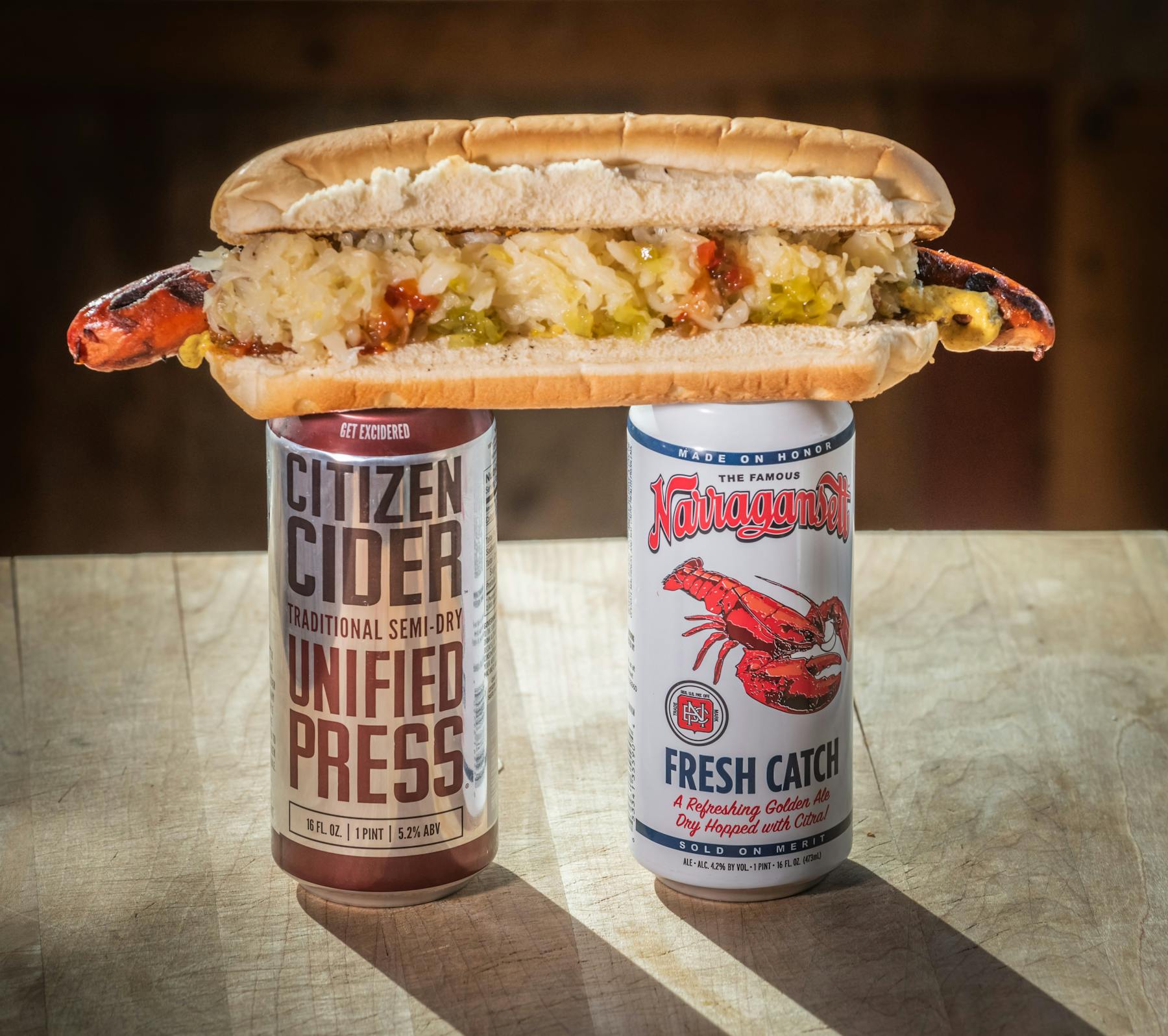 Cornbread

honey butter

$6

Surf Salad

mixed greens, charred cucumber vinaigrette

$13

Watermelon Salad

fresh watermelon, pickled jalapeño, cotija cheese, red onion

$13

Charred Shishitos

fire blistered, everything seasoning

$12

Mozzarella Sticks

fresh mozzarella, marinara sauce, basil

$13

Onion Rings

spicy sour cream dip

$13

Arugula Caprese

local arugula, tomatoes, herbs, smoked mozzarella

$13
Grilled Street Corn

chipotle mayo, cotija cheese, ancho powder

$15

Surf Fries

pulled pork, cheddar, cilantro ranch

$13

Mac & Cheese

topped with breadcrumbs

$12

Wings

classic Buffalo or BBQ style, blue cheese, celery, carrots

$13

Oaxaca Chicken Quesadilla

southwestern cheese blend, pico de gallo, jalapeño

$14

Loaded Nachos

black beans, avocado puree, cheese, sour cream, pickled jalapeño

$15

add chicken $5
Tacos
two tacos served on house made corn tortillas
Grilled Mahi Mahi

pico de gallo, avocado, cabbage slaw

$16

Blackened Jumbo Shrimp

avocado, sweet & spicy glaze, cabbage slaw

$16

Oaxaca Chicken

salsa verde, onion, cotija cheese, chipotle aioli, cabbage slaw

$16

Grilled Hanger Steak

local corn salsa, cilantro, cotija cheese, cabbage slaw

$16
Add an additional taco to any order: $6
Burgers
Served with fries & pickle
Surf Burger

10 oz surf beef blend, lettuce, white onion, pickle, choice of cheese

$16

Build Your Own Burger

our signature Surf burger with your choice of add ons $2 each - Taylor ham, bacon, over easy egg, avocado, sautéed mushrooms, crispy onion, cheddar, muenster, American, blue cheese, or cheese wiz

$16

Veggie Burger

Beyond plant based burger, lettuce, onion, pickles, choice of cheese

$16
Sandwiches
The Bolt Sandwich

pulled Oaxaca chicken, muenster cheese, pickles, surf slaw, bbq sauce, fries

$16

Alabama Fried Chicken Sandwich

smoked and fried chicken thigh, pickled cabbage slaw, green jalapeño, fries

$16

16 Hour Brisket Sandwich

pickles, white onion, bbq sauce, fries

$16

Pulled Pork Sandwich

Surf slaw, bbq sauce, french fries

$16

Foot Long Hot Dog

pickle relish, french fries

$12

cheese wiz $0.50

Philly Cheesesteak

Flat top rib eye, onions, pepper, cheese wiz

$16

Nantucket Lobster Roll

(made fresh limited availability) fresh lobster, herbs, hellmann's mayo, corn on the cob

$27
Oaxaca Chicken

grilled Oaxaca marinated 1/2 chicken, served with choice of Surf salad or french fries

$24

Salmon

grilled Scottish Salmon, avocado salsa, pico de gallo, grilled lime.

$24

Steak Frites

8 oz bacon wrapped filet mignon, shishito peppers, french fries

$24

Pulled Pork

1/2 pound of house smoked pork shoulder, cornbread, coleslaw, french fries, pickles

$15

St. Louis Spare Ribs

cornbread, coleslaw, french fries, pickles

1/2 Rack $15

Full Rack $28

Friday - Saturday - Sunday

"award-winning" - Texas Style Creekstone 16 hour smoked brisket, served with cornbread, pickles, white onion, coleslaw

$24
Sides
Surf Slaw

$6

Patriot Sour Pickles

$6

Handcut Fries

$6

Cheese Fries

$8
Good Humor Ice Cream - $3.50
Chocolate Eclair

Strawberry Shortcake

Ice Cream Sandwich

Chipwich

King Cone
PICK UP
Call in your order at least 24 hours in advance and we will have your order ready. We can either provide it at serving temperature or cold with re-heating instructions.
DROP-OFF CATERING:
Place your order and we will arrive about 30 minutes prior to eating and set-up the buffet. We provide everything for the buffet and it is all disposable. All you need is the table. The drop-off fees are based on location.
FULL SERVICE CATERING:
Available at your location. We have a friendly staff of servers, bartenders, and cooks for all of your party needs.
Download PDF
Off Site Catering by Item
16 Hour Smoked Brisket - Whole Brisket (6 lbs)

Texas Salt & Pepper Rub

$120

Pulled Pork - Whole Pork Butt

North Carolina Vinegar Mop

$80

St. Louis Spare Ribs - Full Rack (12 Bones)

House Made BBQ Sauce

$24

Award Winning Pastrami Beef Rib

Two pound plate, House Made Mustard & Caraway Kraut (feeds 4)

$75

Oaxaca Chicken - 3 Chickens - Full Tray

Salsa Verde, Pickled Onions

$60

Pulled Oaxaca Chicken

1/2 Tray

$100

Smoked Chicken Wings - 50 Pieces

Buffalo or BBQ Sauce, Carrots, Blue Cheese

$80

Baked Beans - 1/2 Tray

Brisket Burnt Ends

$40

Mac and Cheese - 1/2 Tray

$35

Green Salad - Large Bowl

w/ Charred Cucumber Vinaigrette

$35

Cornbread

1/2 Tray

$30

Bell & Evans Chicken Fingers

20 Pieces

$60

New Jersey Patriot Pickles

1 Quart

$15

Surf Slaw

1 Quart

$15

Martins Potato Rolls

1 Dozen

$8
Casual At Home Party
Starting at $20 per person will include.
Spare Ribs

St.Louis pork rib with our house mop

Brisket

Creekstone Farms prime beef brisket - smoked for 16 hours

Pulled Pork

Slow smoked Duroc pork shoulder

Sides

Baked beans, mac n' cheese, cole slaw, NJ patriot pickles, sliced white onion, BBQ sauce, potato rolls, Corn Bread

Extras can be added to meet your needs | Delivery and setup are not included but can be provided and arranged with our catering coordinator | *Service staff available upon request*
On Site Party
Family Style - * Groups under 20 * Custom Menu * Cost Per Person *
Surf Buffet

Starting $40 Per Person (groups over 20)

Spare Ribs

St.Louis pork rib with our house mop

Brisket

Creekstone Farms prime beef brisket - smoked for 16 hours

Pulled Pork

Slow smoked Duroc pork shoulder

Oaxaca Chicken

Smoked chicken

Sides

Baked beans, mac n' cheese, cole slaw, NJ patriot pickles, sliced white onion, BBQ sauce, potato rolls, Corn Bread

Dessert

Banana Pudding, served family style

Drinks

Iced Tea, Fountain soda

House Drinks

1.5 Hours of draft beer and Wine

Per Person $18

Additional hour (Per Person) $10

Full Open Bar

1.5 Hours of Open Bar Excluding Top Shelf, and shots

Per person $25

Additional hour (Per Person) $15

Our private room can seat between 20-50 people | We can customize any menu or event to meet the needs of you and your guests Contact us at HopeJayes@gmail.com